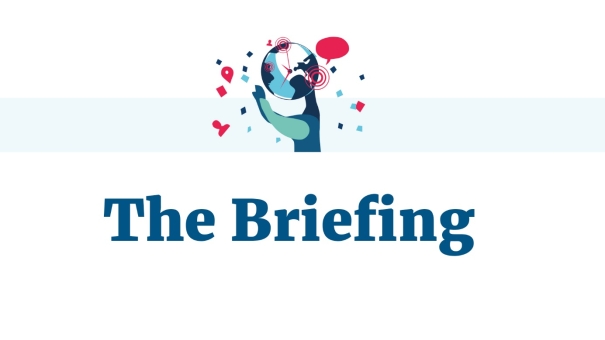 Hebdomadaire, elle rendra compte de ce qu'il se passe dans les institutions européennes, analysant l'impact des décisions prises à Bruxelles sur les citoyens européens, et relaiera les grands sujets à l'ordre du jour dans les divers pays européens.
« The Briefing » qui sera diffusée chaque jeudi à 18h (heure de Bruxelles), proposera également des interviews exclusives, présentera les derniers sujets des magazines européens d'Euronews, et inclura des citations d'invités du « Bridge », le studio dédié d'Euronews au sein du Parlement européen. La newsletter se terminera chaque semaine par un lien vers « No Comment », le programme court d'Euronews fait d'images sans commentaire. Alors que « The Briefing » couvrira les actualités fortes de la semaine, elle proposera également à ses lecteurs des sujets jusqu'ici non-traités, voire surprenants.
Le journaliste politique Darren McCaffrey proposera par ailleurs la pièce maîtresse de la newsletter: une analyse personnelle et punchy sur le sujet principal de la semaine.